KB Technologies Managed IT is a leading technology solution provider located in Weston, Florida. We specialize in providing comprehensive managed IT services to businesses of all sizes and industries. Our team of experienced professionals is dedicated to delivering reliable, efficient, and cost-effective IT solutions to ensure the smooth running of your business operations.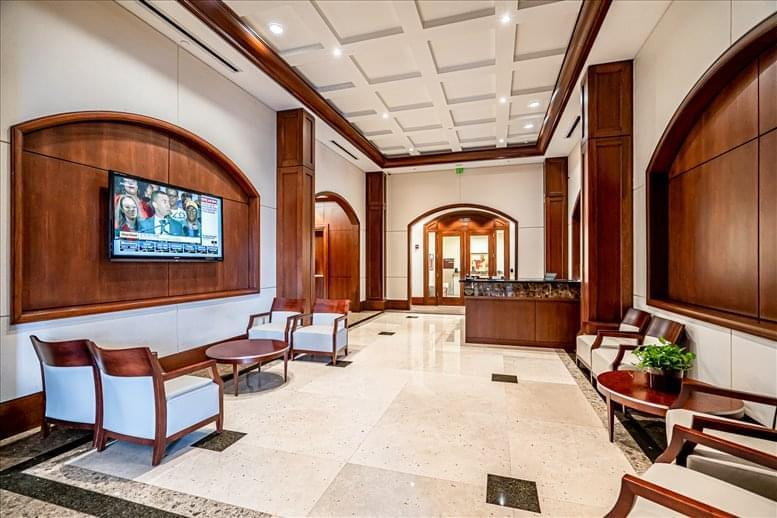 At KB Technologies Managed IT, we understand that technology is constantly evolving, and staying up to date with the latest advancements can be a daunting task. That's why we offer a wide range of services, including IT consulting, cybersecurity, cloud computing, data backup and recovery, network infrastructure, and more. We work closely with our clients to identify their unique needs and provide tailored solutions that meet their specific requirements.
Our team consists of certified IT experts who have years of experience working in the industry. We use the latest tools and technologies to monitor, maintain, and manage your IT infrastructure, ensuring optimal performance and security. With KB Technologies Managed IT, you can rest assured that your IT systems are in safe hands, and we're always available to provide you with the support you need.
We pride ourselves on delivering exceptional customer service and building long-lasting relationships with our clients. Our goal is to help you leverage the power of technology to improve your business productivity and efficiency. With our managed IT services, you can focus on growing your business while we take care of your technology needs.
If you're looking for a reliable and trustworthy managed IT service provider in Weston, look no further than KB Technologies Managed IT. Contact us today to schedule a consultation and learn how we can help your business succeed.
Managed IT Weston
In today's economy, having a well-designed IT strategy isn't something that businesses can overlook. At the same time, having an in-house IT team can be out of reach for most companies.
At KB Technologies, we understand the struggle - that's why we provide specialized and customizable Managed IT services to Weston businesses! Our experienced technicians are dedicated to providing your business with the highest quality managed IT services available.
Ready to get started? Contact us to discover our managed IT plans and services.
The Benefits of Managed IT: What To Expect From KB Technologies
At KB Technologies, we provide comprehensive managed IT solutions that can be customized for each client's exact needs. Thanks to our MSP packages, Weston companies can reduce their IT costs and increase overall efficiency by letting a specialist take care of their IT tasks and long-term strategy.
Our team is available around the clock to help you resolve pressing issues in no time! So, you can boost the levels of uptime of your website, prevent malicious attacks, and safeguard your systems from bad actors and failures.
Tailored Managed IT Solutions For Your Business in Weston, FL
At KB Technologies, we understand that every business has different objectives when it comes to managing its network infrastructure and developing its IT strategy. Because of this, we have created customizable Managed IT service packages for Weston businesses. Thanks to our tailored approach, we are able to help your business resolve present issues and create a long-term strategy that will propel you into your company's future.
Ready to get started? Book your initial consultation by getting in touch with the team at KB Technologies at (954) 834-2828.
KB Technologies Managed IT
Contact Details:
Main address:
300 SE 2nd St ste 600
Fort Lauderdale
,
FL
33301
Tel:
(954) 834-2828
Weston is a city in Broward County, Florida, United States, just west of Fort Lauderdale. It is 31 miles (50 km) to the northwest of Miami[5] and part of the Miami metropolitan area. The population was 68,107 at the 2020 census.
History
[
edit
]
In the 1950s, industrialist and philanthropist Arthur Vining Davis took control of the approximately 15,000 acres (6,100 ha) which Weston is now located on; Davis was Arvida's first owner.[6] In the following years, plans were made to develop the land, and the area which is known as Bonaventure was sold and subsequently developed independently from the Arvida development; this area forms Weston's Bonaventure Development District.[7] The large, remaining portion of the master-planned community was developed by Arvida/JMB Realty (known for developing Walt Disney World), and the community was originally named Indian Trace; the area developed by Arvida forms Weston's Indian Trace Development District.[8][9][6][10]
The community's name of Indian Trace was changed to Weston in the early 1980s, and in 1984, the first homes in the Arvida-developed section of Weston were completed in the Country Isles and Windmill Ranch sections of the community.[6]
In 1994, the Board of Supervisors of Weston began discussing the possibility of either incorporating as a municipality, being annexed into a neighboring municipality, or remaining an unincorporated area of Broward County. In April 1994, the Board of Supervisors initiated an Incorporation Feasibility Study, and a nine-member Steering committee consisting of residents and consultants was established by the Board.
By November 1995, after ruling out remaining an unincorporated area or being annexed to the neighboring municipalities of Davie, Fort Lauderdale, Pembroke Pines, or Sunrise (all four of which received Requests for Proposals on the matter from the Board of Supervisors), it was concluded by both the Board of Supervisors and the Steering Committee that the best option was for Weston to incorporate itself as a city.[6][11][12] This was determined to be the best option because the community would be able to govern itself on a local level through home rule, and because the local tax revenues generated by the residents would stay in Weston, remain in Weston's control, and be used by and for Weston.[6][11][12] Shortly thereafter, the Board of Supervisors formally requested to the State of Florida to let the Indian Trace Development District's residents vote on whether or not their district should incorporate as a city.[6][11][12]
On May 6, 1996, the State Legislature approved the Local Bill, and a vote on the matter was subsequently scheduled for that summer.[6][11][12] Weston ultimately incorporated itself as a city on September 3, 1996. Roughly 90% of the voters in voted in favor of incorporation.[11]
The Bonaventure section was given the choice of becoming a part of Weston or a part of the City of Sunrise, located adjacent to Weston, as part of the Local Bill.[11] On April 1, 1997, by a nearly two-to-one margin, the voters residing in the Bonaventure area voted in favor of becoming part of the City of Weston.[11]