Are you a business owner in Coconut Creek, Florida, looking for reliable and efficient IT services? Look no further than KB Technologies Managed IT. With our comprehensive managed IT solutions, we provide top-notch support and expertise to help businesses thrive in the digital landscape. In this article, we will explore the benefits of managed IT services and how KB Technologies can be your trusted partner in achieving technological excellence.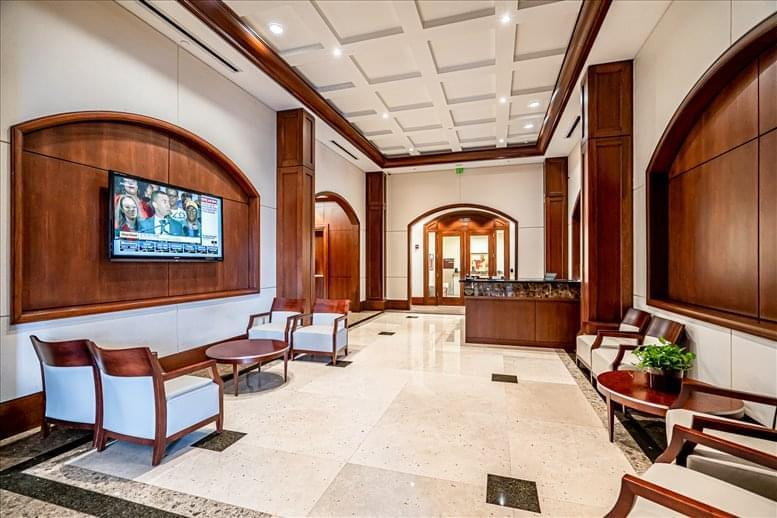 1. Introduction: Understanding Managed IT Services
Managed IT services refer to the outsourcing of your organization's IT requirements to a specialized provider. This strategic approach allows businesses to focus on their core competencies while leveraging the expertise of IT professionals. KB Technologies Managed IT specializes in delivering tailored IT solutions to businesses in Coconut Creek, Florida, enabling them to streamline their operations and achieve their goals.
2. The Importance of Managed IT for Businesses
In today's technology-driven world, businesses heavily rely on their IT infrastructure for smooth operations and competitive advantage. Managed IT services play a crucial role in ensuring the reliability, security, and scalability of your IT systems. By partnering with KB Technologies Managed IT, you can unlock a wide array of benefits that empower your business to thrive in the digital era.
3. Comprehensive IT Support and Services
KB Technologies Managed IT offers comprehensive IT support and services tailored to meet the specific needs of businesses in Coconut Creek. From initial setup and configuration to ongoing maintenance and troubleshooting, our team of skilled technicians is dedicated to keeping your IT systems running smoothly.
4. Network and Security Solutions
A robust and secure network infrastructure is essential for any business. KB Technologies Managed IT provides advanced network solutions, including network design, installation, and optimization. We also prioritize cybersecurity and implement industry-leading measures to safeguard your sensitive data from cyber threats.
5. Data Backup and Disaster Recovery
Data loss can be devastating for any business. With KB Technologies Managed IT, you can rest assured that your critical data is protected. We offer reliable data backup solutions and disaster recovery planning to ensure that your business can swiftly recover from unexpected events.
6. Scalable Solutions for Growing Businesses
As your business evolves and expands, your IT requirements may change. KB Technologies Managed IT understands the need for scalability. We provide flexible solutions that can grow alongside your business, accommodating your evolving technology needs.
7. Proactive Monitoring and Maintenance
Prevention is key when it comes to IT issues. Our proactive monitoring and maintenance services enable us to identify and resolve potential problems before they impact your business operations. With regular system health checks and updates, we ensure optimal performance and minimize downtime.
8. Cloud Computing Solutions
Cloud computing offers numerous advantages, such as enhanced flexibility, scalability, and cost savings. KB Technologies Managed IT helps businesses harness the power of the cloud by offering tailored cloud computing solutions. We assist in migrating your data and applications to secure cloud platforms, providing you with seamless access and collaboration.
9. IT Consulting and Strategy Planning
Effective IT planning and strategy can be a game-changer for businesses. KB Technologies Managed IT offers expert IT consulting services, helping you align your technology roadmap with your business objectives. Our strategic guidance empowers you to make informed decisions and leverage technology to gain a competitive edge.
10. Enhanced Productivity and Efficiency
By entrusting your IT needs to KB Technologies Managed IT, you free up valuable time and resources for your core business functions. With streamlined IT operations, your employees can focus on their primary responsibilities, leading to increased productivity and efficiency across your organization.
11. Cost-Effective IT Solutions
Managing an in-house IT department can be costly. KB Technologies Managed IT provides cost-effective solutions that eliminate the need for substantial capital investments in IT infrastructure. Our scalable pricing models ensure that you only pay for the services you require, making IT budgeting more predictable and manageable.
12. 24/7 Helpdesk Support
IT issues can occur at any time, potentially causing disruptions to your business. With KB Technologies Managed IT, you gain access to our dedicated helpdesk support. Our knowledgeable technicians are available round the clock to promptly address your IT concerns and minimize downtime.
13. Customized IT Solutions for Your Business
At KB Technologies Managed IT, we understand that each business has unique requirements. We offer customized IT solutions tailored to your specific needs and objectives. Our team collaborates closely with you to design and implement IT systems that align with your business processes and goals.
14. Seamless Integration and Upgrades
Keeping up with the latest technological advancements can be challenging. KB Technologies Managed IT takes care of seamless integration and system upgrades, ensuring that your IT infrastructure remains up to date. This allows your business to leverage cutting-edge technologies and stay ahead of the competition.
15. Conclusion
In today's fast-paced and technology-driven business landscape, having reliable and efficient IT support is paramount. KB Technologies Managed IT provides businesses in Coconut Creek, Florida, with comprehensive managed IT solutions that optimize performance, enhance security, and drive growth. By partnering with us, you can focus on what you do best while we take care of your IT needs.
FAQs (Frequently Asked Questions)
Q1. How can managed IT services benefit my business? Managed IT services offer numerous benefits, including enhanced security, increased productivity, cost savings, and access to expert IT support and services. By outsourcing your IT requirements to a trusted provider like KB Technologies Managed IT, you can focus on your core business functions while leveraging advanced technology solutions.
Q2. Can KB Technologies Managed IT accommodate the specific needs of my business? Absolutely! KB Technologies Managed IT specializes in providing customized IT solutions tailored to the unique requirements of each business. Our team works closely with you to understand your objectives and design IT systems that align with your processes and goals.
Q3. Is cloud computing suitable for my business? Cloud computing offers a wide range of benefits, including scalability, flexibility, cost savings, and improved collaboration. Whether you are a small startup or a large enterprise, KB Technologies Managed IT can assist you in harnessing the power of the cloud by offering tailored solutions that suit your business needs.
Q4. How can KB Technologies Managed IT ensure the security of my data? Data security is a top priority for KB Technologies Managed IT. We implement robust security measures, including firewalls, encryption, regular backups, and proactive monitoring. Our team continuously stays updated on the latest cybersecurity threats and best practices to safeguard your sensitive data.
Ready to get started? Book your initial consultation by getting in touch with the team at KB Technologies at (954) 834-2828.
KB Technologies Managed IT
Contact Details:
Main address:
300 SE 2nd St ste 600
Fort Lauderdale
,
FL
33301
Tel:
(954) 834-2828
Coconut Creek has an area of 12 square miles (31 km2), with approximately 50,000 residents and 1,400 businesses. Housing is primarily single-family homes, condominiums, and townhouses within professionally landscaped communities.
The city took its name from the coconut trees, that were planted in the area by early developers. Robert E. Bateman, one of the developers, named Coconut Creek after combining the names of Miami-Dade County's village of Indian Creek and the Miami neighborhood of Coconut Grove.
According to the 2010 United States Census, the city had a population of 52,909. Coconut Creek is part of the Miami–Fort Lauderdale–Pompano Beach Metropolitan Statistical Area, which was home to 5,564,635 people at the 2010 census.
The city is a well-planned community with a unique environmental consciousness touting an abundance of trees, waterways, landscaped roads, parks, and butterfly gardens throughout the neighborhoods. This is due to the city's progressive planning approach to creating a unique life-style for residents and businesses. Coconut Creek is the first in the state of Florida and eleventh in the country to be certified as a "Community Wildlife Habitat".
Playful City USA, a national program advocating for local policies that increase play opportunities for children and is a key platform in combating the play deficit, is named Coconut Creek a 2012 Playful City USA. KaBOOM! selected Coconut Creek for its outstanding dedication to play.
Coconut Creek is adjacent to "Mount Trashmore", officially known as the Monarch Hill Renewable Energy Park, which has long emitted foul odours into the air of the city.[8][9] In September 2010, after threatening to sue over the landfill's odours, Coconut Creek reached an agreement with Waste Management, Inc., the operator of the landfill, that prohibits food and other decaying materials from going into Mount Trashmore after October 2, 2013.[10]