Introduction: The Importance of Managed IT Services
In today's fast-paced business environment, technology plays a crucial role in the success and growth of organizations. However, managing and maintaining IT infrastructure can be a complex and time-consuming task for businesses in Davie, Florida. That's where managed IT services come into play. By partnering with a reliable and experienced managed IT service provider like KB Technologies Managed IT, businesses can unlock a range of benefits and focus on their core operations with peace of mind.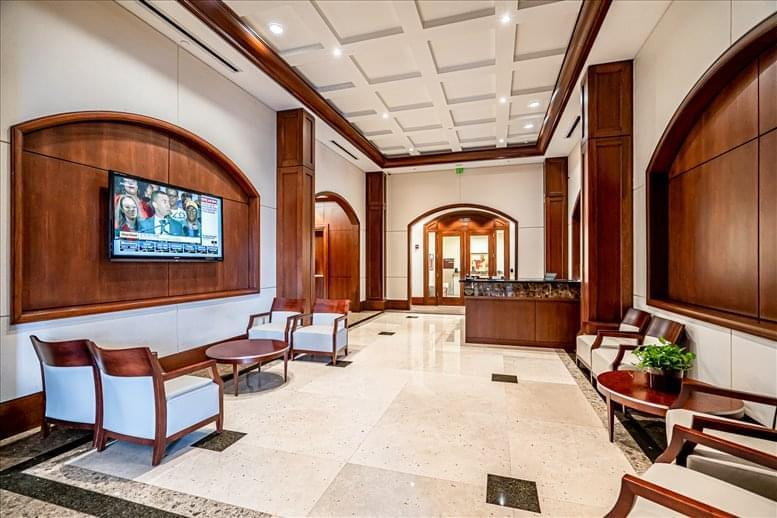 The Role of KB Technologies Managed IT
KB Technologies Managed IT is a leading provider of comprehensive managed IT services in Davie, Florida. With a team of highly skilled IT professionals, they specialize in delivering customized IT solutions to businesses of all sizes and industries. Their goal is to empower organizations by leveraging cutting-edge technology and providing proactive support to enhance productivity, security, and efficiency.
Comprehensive IT Support Solutions
At KB Technologies Managed IT, they offer a comprehensive suite of IT support solutions tailored to meet the unique needs of each client. From network management and data security to cloud computing and IT consulting, their range of services is designed to address every aspect of your IT infrastructure.
Network Security: Protecting Your Business
Securing your business against cyber threats is of utmost importance in today's digital landscape. KB Technologies Managed IT employs industry-leading security measures to safeguard your network and sensitive data. They proactively monitor your systems, detect potential vulnerabilities, and implement robust security protocols to mitigate risks and keep your business protected.
Proactive System Monitoring and Maintenance
Prevention is key when it comes to IT infrastructure. KB Technologies Managed IT provides proactive system monitoring and maintenance services to identify potential issues before they escalate into major problems. Their dedicated team keeps a close eye on your systems, performs regular updates and patches, and ensures optimal performance and uptime.
Data Backup and Disaster Recovery
Data loss can be catastrophic for any business. With KB Technologies Managed IT, you can rest assured that your critical data is protected and easily recoverable in the event of an unforeseen disaster. They implement reliable data backup solutions and develop comprehensive disaster recovery plans to minimize downtime and ensure business continuity.
Cloud Computing: Enhancing Business Agility
Embracing cloud computing is essential for businesses looking to stay agile and competitive. KB Technologies Managed IT offers scalable cloud solutions that enable businesses to access their data and applications from anywhere, at any time. With their expertise, you can harness the power of the cloud to improve collaboration, increase flexibility, and streamline operations.
Scalable Solutions for Growing Businesses
As your business expands, your IT infrastructure needs to scale accordingly. KB Technologies Managed IT understands the unique challenges faced by growing businesses and provides scalable IT solutions that grow with you. They help you plan and implement technology upgrades, accommodate increased workloads, and ensure seamless business growth.
Cost-Effective IT Management
Managing IT in-house can be costly, requiring significant investments in infrastructure, hardware, and personnel. With KB Technologies Managed IT, you can enjoy cost-effective IT management without compromising on quality. By outsourcing your IT needs to experts, you eliminate the need for upfront expenses and ongoing maintenance costs while receiving top-notch support and services.
Dedicated Customer Support
KB Technologies Managed IT is committed to providing exceptional customer service. Their team of friendly and knowledgeable professionals is available 24/7 to address your IT concerns and provide timely solutions. With their responsive customer support, you can rely on prompt assistance whenever you need it.
Streamlined Operations with IT Consulting
To optimize your IT infrastructure and maximize efficiency, KB Technologies Managed IT offers strategic IT consulting services. Their experts assess your current systems, identify areas for improvement, and develop a customized roadmap for your IT strategy. With their guidance, you can align your technology investments with your business goals and gain a competitive edge.
Industry-Specific IT Solutions
Different industries have unique IT requirements and compliance standards. KB Technologies Managed IT understands the specific needs of various sectors and provides industry-specific IT solutions. Whether you're in healthcare, finance, legal, or any other industry, they have the expertise to tailor IT services that meet your regulatory obligations and support your operations effectively.
Increasing Efficiency with Managed Print Services
Print infrastructure can often be overlooked but plays a significant role in overall business efficiency. KB Technologies Managed IT offers managed print services to optimize your printing environment, reduce costs, and improve document security. Their print management solutions ensure streamlined workflows, enhanced productivity, and reduced environmental impact.
The Future of Managed IT Services
As technology continues to evolve, so do managed IT services. KB Technologies Managed IT stays at the forefront of industry trends and emerging technologies to provide forward-thinking solutions. With their commitment to innovation and continuous improvement, they empower businesses to leverage the latest advancements in IT for sustained growth and success.
Conclusion
In today's digital age, businesses in Davie, Florida, require reliable and efficient IT infrastructure to thrive. KB Technologies Managed IT offers a comprehensive range of managed IT services, including network security, proactive system monitoring, data backup, cloud computing, and IT consulting. By partnering with KB Technologies Managed IT, businesses can focus on their core operations while benefiting from scalable, cost-effective, and industry-specific IT solutions. Take the first step towards transforming your business today.
FAQs
1. How can managed IT services benefit my business? Managed IT services provide proactive monitoring, support, and security for your IT infrastructure, allowing you to focus on your core business operations while ensuring optimal performance, data protection, and scalability.
2. Is KB Technologies Managed IT suitable for small businesses? Yes, KB Technologies Managed IT caters to businesses of all sizes, including small businesses. They offer scalable solutions tailored to meet the unique needs and budget constraints of small businesses.
3. Can managed IT services help improve data security? Absolutely. Managed IT services, like those provided by KB Technologies Managed IT, prioritize data security through proactive monitoring, robust security measures, and disaster recovery plans, minimizing the risk of data breaches and loss.
4. What industries does KB Technologies Managed IT specialize in? KB Technologies Managed IT specializes in serving a wide range of industries, including healthcare, finance, legal, manufacturing, and more. They understand the unique IT requirements and compliance standards of different sectors.
5. How do I get started with KB Technologies Managed IT? To get started with KB Technologies Managed IT and empower your business with reliable IT services, visit https://www.kb-it.com/managed-it-company-davie-fl to gain access now.
Ready to get started? Book your initial consultation by getting in touch with the team at KB Technologies at (954) 834-2828.
KB Technologies Managed IT
Contact Details:
Main address:
300 SE 2nd St ste 600
Fort Lauderdale
,
FL
33301
Tel:
(954) 834-2828
Exploring Davie, Florida: A Hidden Gem in the Sunshine State
Davie, Florida, nestled in the heart of Broward County, is a vibrant and charming town with a rich history and a warm sense of community. Known for its picturesque landscapes, equestrian trails, and diverse cultural scene, Davie offers a unique blend of small-town charm and modern amenities. Let's take a closer look at what makes Davie, Florida, a hidden gem in the Sunshine State.
A Rich History
Davie has a deep-rooted history that dates back to the early 1900s when it was primarily an agricultural community. Originally known as Zona, the town was later renamed Davie in honor of Robert Parsell Davie, a developer and landowner who played a significant role in its growth. Today, Davie embraces its past, with historic landmarks and preserved buildings that showcase its heritage.
Natural Beauty and Outdoor Recreation
One of the standout features of Davie is its natural beauty and abundance of outdoor spaces. The town boasts over 165 miles of picturesque horse trails, making it a haven for equestrian enthusiasts. These trails wind through lush landscapes, including serene parks and nature preserves, providing residents and visitors with ample opportunities for hiking, biking, and bird-watching.
Education and Culture
Davie is home to several reputable educational institutions, including Nova Southeastern University, which offers a wide range of undergraduate and graduate programs. The university brings a youthful energy to the town and contributes to its cultural diversity. Additionally, the Broward College Central Campus is located in Davie, providing accessible higher education opportunities for local students.
Equestrian Lifestyle
Davie's equestrian lifestyle sets it apart from other towns in South Florida. The town hosts various equestrian events throughout the year, including rodeos, horse shows, and trail rides. The Bergeron Rodeo Grounds, a popular venue in Davie, draws locals and tourists alike to witness thrilling rodeo competitions and experience the excitement of the Wild West.
Shopping and Dining
When it comes to shopping and dining, Davie offers a delightful array of options. The Tower Shops, located along University Drive, is a vibrant outdoor mall that features a variety of retailers, restaurants, and entertainment venues. From trendy boutiques to well-known brands, there's something for everyone. Additionally, Davie is known for its diverse culinary scene, offering a range of cuisines from around the world.
Community Events and Festivals
Davie's strong sense of community is evident through its numerous events and festivals that bring residents together to celebrate and connect. The Orange Blossom Festival, an annual tradition in Davie, showcases the town's agricultural roots with live entertainment, food vendors, and family-friendly activities. The Davie Pro Rodeo, held in spring, attracts rodeo enthusiasts from far and wide, featuring exhilarating rodeo competitions and thrilling entertainment.
Proximity to Beaches and Attractions
One of the advantages of living in Davie is its proximity to South Florida's renowned beaches and attractions. Within a short drive, residents can enjoy the sun-soaked shores of Fort Lauderdale Beach or explore the vibrant nightlife and shopping destinations of downtown Fort Lauderdale. Additionally, the famous Everglades National Park is just a stone's throw away, offering breathtaking natural beauty and wildlife encounters.
Conclusion
Davie, Florida, offers a unique and enchanting experience for residents and visitors alike. With its rich history, natural beauty, equestrian lifestyle, and vibrant community, Davie is a hidden gem in the Sunshine State. Whether you're seeking outdoor adventures, cultural experiences, or simply a close-knit community, Davie has something to offer everyone.