KB Technologies Managed IT is a leading technology solution provider located in Fort Lauderdale, Florida. We specialize in providing comprehensive managed IT services to businesses of all sizes and industries. Our team of experienced professionals is dedicated to delivering reliable, efficient, and cost-effective IT solutions to ensure the smooth running of your business operations.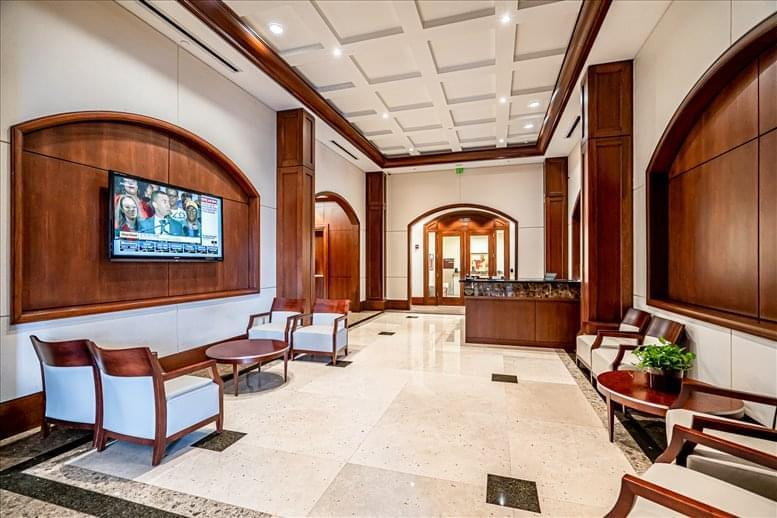 At KB Technologies Managed IT, we understand that technology is constantly evolving, and staying up to date with the latest advancements can be a daunting task. That's why we offer a wide range of services, including IT consulting, cybersecurity, cloud computing, data backup and recovery, network infrastructure, and more. We work closely with our clients to identify their unique needs and provide tailored solutions that meet their specific requirements.
Our team consists of certified IT experts who have years of experience working in the industry. We use the latest tools and technologies to monitor, maintain, and manage your IT infrastructure, ensuring optimal performance and security. With KB Technologies Managed IT, you can rest assured that your IT systems are in safe hands, and we're always available to provide you with the support you need.
We pride ourselves on delivering exceptional customer service and building long-lasting relationships with our clients. Our goal is to help you leverage the power of technology to improve your business productivity and efficiency. With our managed IT services, you can focus on growing your business while we take care of your technology needs.
If you're looking for a reliable and trustworthy managed IT service provider in Fort Lauderdale, look no further than KB Technologies Managed IT. Contact us today to schedule a consultation and learn how we can help your business succeed.
Managed IT Fort Lauderdale
In today's economy, having a well-designed IT strategy isn't something that businesses can overlook. At the same time, having an in-house IT team can be out of reach for most companies.
At KB Technologies, we understand the struggle - that's why we provide specialized and customizable Managed IT services to Fort Lauderdale businesses! Our experienced technicians are dedicated to providing your business with the highest quality managed IT services available.
Ready to get started? Contact us to discover our managed IT plans and services.
The Benefits of Managed IT: What To Expect From KB Technologies
At KB Technologies, we provide comprehensive managed IT solutions that can be customized for each client's exact needs. Thanks to our MSP packages, Fort Lauderdale companies can reduce their IT costs and increase overall efficiency by letting a specialist take care of their IT tasks and long-term strategy.
Our team is available around the clock to help you resolve pressing issues in no time! So, you can boost the levels of uptime of your website, prevent malicious attacks, and safeguard your systems from bad actors and failures.
Tailored Managed IT Solutions For Your Business in Fort Lauderdale, FL
At KB Technologies, we understand that every business has different objectives when it comes to managing its network infrastructure and developing its IT strategy. Because of this, we have created customizable Managed IT service packages for Fort Lauderdale businesses. Thanks to our tailored approach, we are able to help your business resolve present issues and create a long-term strategy that will propel you into your company's future.
Ready to get started? Book your initial consultation by getting in touch with the team at KB Technologies at (954) 834-2828.
KB Technologies Managed IT
Contact Details:
Main address:
300 SE 2nd St ste 600
Fort Lauderdale
,
FL
33301
Tel:
(954) 834-2828
Fort Lauderdale (/ˈlɔːdərdeɪl/) is a coastal city located in the U.S. state of Florida, 30 miles (48 km) north of Miami along the Atlantic Ocean. It is the county seat of and largest city in Broward County with a population of 182,760 at the 2020 census, making it the tenth largest city in Florida. After Miami, Fort Lauderdale is the second principal city (as defined by the U.S. government) in the Miami metropolitan area, which had a population of 6,166,488 in 2019.[10]
Built in 1838 and first incorporated in 1911, Fort Lauderdale is named after a series of forts built by the United States during the Second Seminole War.[11] The forts took their name from Major William Lauderdale (1782–1838), younger brother of Lieutenant Colonel James Lauderdale. Development of the city did not begin until 50 years after the forts were abandoned at the end of the conflict. Three forts named "Fort Lauderdale" were constructed including the first at the fork of the New River, the second at Tarpon Bend on the New River between the present-day Colee Hammock and Rio Vista neighborhoods, and the third near the site of the Bahia Mar Marina.[12]
Known as the "Venice of America", Fort Lauderdale has 165-miles of inland waterways across the city.[13]
In addition to tourism, Fort Lauderdale has a diversified economy including marine, manufacturing, finance, insurance, real estate, high technology, avionics/aerospace, film, and television production. The city is a popular tourist destination with an average year-round temperature of 75.5 °F (24.2 °C) and 3,000 hours of sunshine per year. Greater Fort Lauderdale, encompassing all of Broward County, hosted more than 13 million overnight visitors in 2018.[14] Each year nearly 4 million cruise passengers pass through its Port Everglades, making it the third largest cruise port in the world.[15] With over 50,000 registered yachts and 100 marinas, Fort Lauderdale is also known as the yachting capital of the world."[16]